WELCOME AND THAN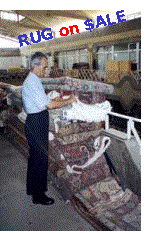 KS:
Home | Antique Persian Rugs | FLORAL RUGS 9 | Furniture galleries | 6010 Stevenson BLVD-109.htm | Coat Racks | Modern Rugs 8 | AREA RUGS #10 | Persian Rugs Gallery 1 | Black Sofa Bed.htm | Bed Set Sofabed | Payless Rugs 1 | Room Dividers | Persian kelims gallery | Miscellaneous | Runners Gallery | Bar Stools. | Futons and Sofa Beds | Ower Sized Rugs Gallery | Chinese Rugs Gallery | Metal Bed Fram | Dining Set | BED ROOM SET | 5Recliner | Machin Made Rugs
Welcome Rug on sale (ROS) and thank you for your interest in visiting www.rugonsale.com.
ROS is committed to providing you with the best possible oriental rugs on base prices, whether online or offline.
We have designed rug on sale as an online and offline shopping center for shoppers seeking unique designed, vegetable dyed, new or old/antique oriental rugs.
You can trust our products and services whether online or offline. Just type in your E-mail dialog box: "ata@rugonsale.com or click on our E-mail address info@rugonsale.com, and type selected code or describe Your desired design, color, style and Size, then click send.
We will E-mail you info/pictures of your selected rugs or described one. If we don't have your desired rug, we will refer you to right place near you for free, there is no obligation.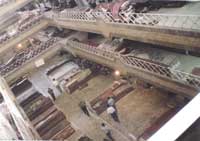 If you decide to chose one or more of our beautiful, well designed, natural dyed hand made Rugs, then we accept credit card, cashier check, money order and of course your personnel check.
We usually ship the orders upon clearance. Thank you again for visiting rugonsale.com. please continue to enjoy.
We Have a Question and Answer system to assist you. Just tell us: How we can assist you?
LET YOUR VOICE COUNTS!
Do you have an Idea? an opinion or a comment that you hadn't chance to put it in action and you believe can make difference in Rug market? So please let us know. We can assist you, let your voice count and your dream come through.
Call us at: (510) 573 1211. Fax us: (510) 573 1211. Mail us: P. O. Box: 14313 - Fremont, CA 94359 E-mail us at: info@rugonsale.com.
Whether or not you are Buyer, Seller, Home Interior Designer, Collaborator, Collector Commissioner, Browser, Affiliate, Have an Idea or Not Sure, we value your Participation and visiting our web site.
We appreciate your collaboration to make Rug on sale alive and update, so please continue to enjoy and if you have any question or comment Please direct to "Customer Services" using our E-mail address: info@rugonsale.com
By selecting one of the following options and clicking submit button, you will direct to specific section: